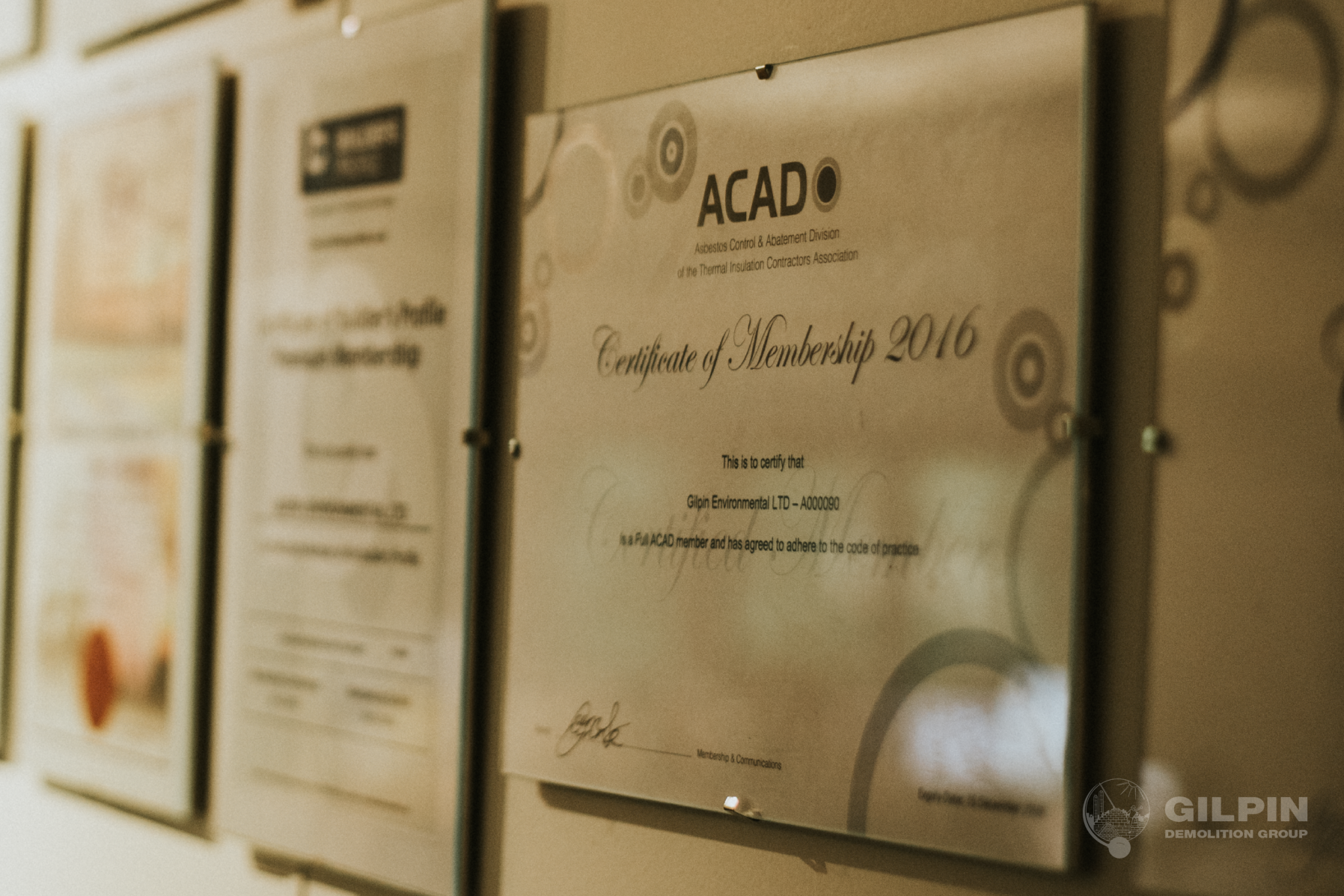 Devon Environmental firm wins prestigious ACAD award for excellence.
December 1, 2016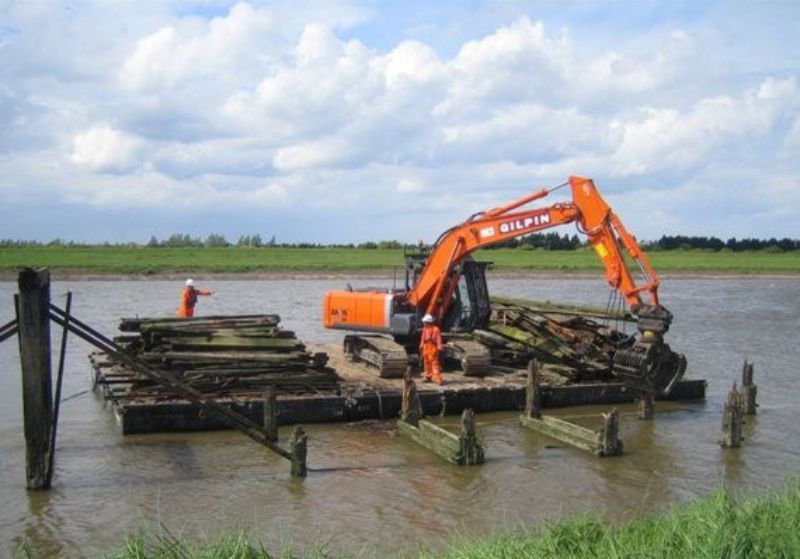 BULK EXCAVATING
February 6, 2017
The skyline of Plymouth is changing and opening up new opportunities for development with help from a local company's hard work and expert skills.
The Gilpin Group is a leading UK demolition company, specialising in rail, bridge, commercial and marine projects. Gilpin are also industry leaders in scrap metal and environmental services, offering asbestos removal and waste treatment management and was founded by Sam Gilpin in 1985.
Within the region their latest job has caught the attention of many with the demolition of the high-profile Quality Hotel in Plymouth near the Hoe. The Gilpin Group, working closely with Plymouth City Council, started the project in May this year and saw the building reach ground level at the end of July, freeing up the iconic Hoe skyline ahead of the greatly anticipated MTV Crashes event.
The Hotel closed two years ago and has offered many challenges to the company, including the need to safely remove over 60 tonnes (60,260kg) of hazardous asbestos from the site before demolition work could begin.
The company has established a reputation as the leading demolition company in the region and was recently recognised with a national award for their environmental work by ACAD (Asbestos Control and Abatement Division).
The Leading Best Practice award for Gilpin's on-going commitment to safety and management in asbestos removal and disposal is something the company are very proud of.
Sam Gilpin, founder of the group said: "We are delighted to be recognised by ACAD for best practice. Since founding Gilpin we have always aimed high and this award acknowledges the team's achievement. Over the next five years, we have ambitious growth plans, which include championing best practice".
After years of degradation the former Quality Hotel has finally been torn down. Gilpin Demolition, based in Buckfastleigh, won the contract for the project and are now completing the clear up of the site after levelling the eyesore
Mr Gilpin said: "the job is unusual because the building is so high profile and in such a prominent position but otherwise its removal is routine."
The Quality Hotel has been the second high profile project for Gilpin Demolition in Plymouth this year. In May 2016 the company demolished the Merafield Bridge over the A38 but were able to carry out the work with a different execution – a controlled explosion.
Operations Director, Gary Giles explained: "Merafield was a large bridge and it was around 14 metres high. To work at that height you need a machine with longer arms but those machines don't carry the bigger tools, which you need to deal with that bridge. The best option was to blow it."
The Gilpin Group work on an average of 10 projects at any one time across the UK and are currently demolishing a large house in a residential estate near Exeter for a private developer, demolishing a warehouse in Marsh Barton to make way for a new Britannia Lanes facility, they are also working on a student accommodation scheme at the former Mama Stones pub, a project at Quintana Gate, a refurbishment at H&M in Exeter city centre and another large bridge removal project over the national rail line this time in London.
The Gilpin Group has grown rapidly in the South West since it was founded and has established itself as one of the major demolition and asbestos specialists in the UK, undertaking projects in retail, leisure, rail, and marine across the country. Longstanding members of the National Federation of Demolition Contractors accredited to various industry regulators they now employ more than 80 staff and have invested over £1.5 million in equipment per year.
The business sets itself apart through high-quality service with a
focus on health, safety and quality. With their investment in staff and with over 30 years of experience, Gilpin Demolition has gained a considerable amount of knowledge and competency in the demolition industry and is well respected amongst fellow experts.
"Our mission is to continue to grow in the sector and maintain and further develop the high standards achieved thus far," explained Sam Gilpin.
The Gilpin Group continue to invest in their team that make their business work, recognising that their staff are their most valuable asset, making it their mission to invest in their training, development and well-being. Every day is different and it's an interesting industry to be involved in.
With the continuing growth of the company and need for more staff, not only are Gilpin a leading force within demolition but also a leading company for employing local talent.
For more information about the work the Gilpin Group can do call Paul Nicholls on 01364 644 611
To discover more about previous work and projects visit www.gilpindemolitiongroup.com