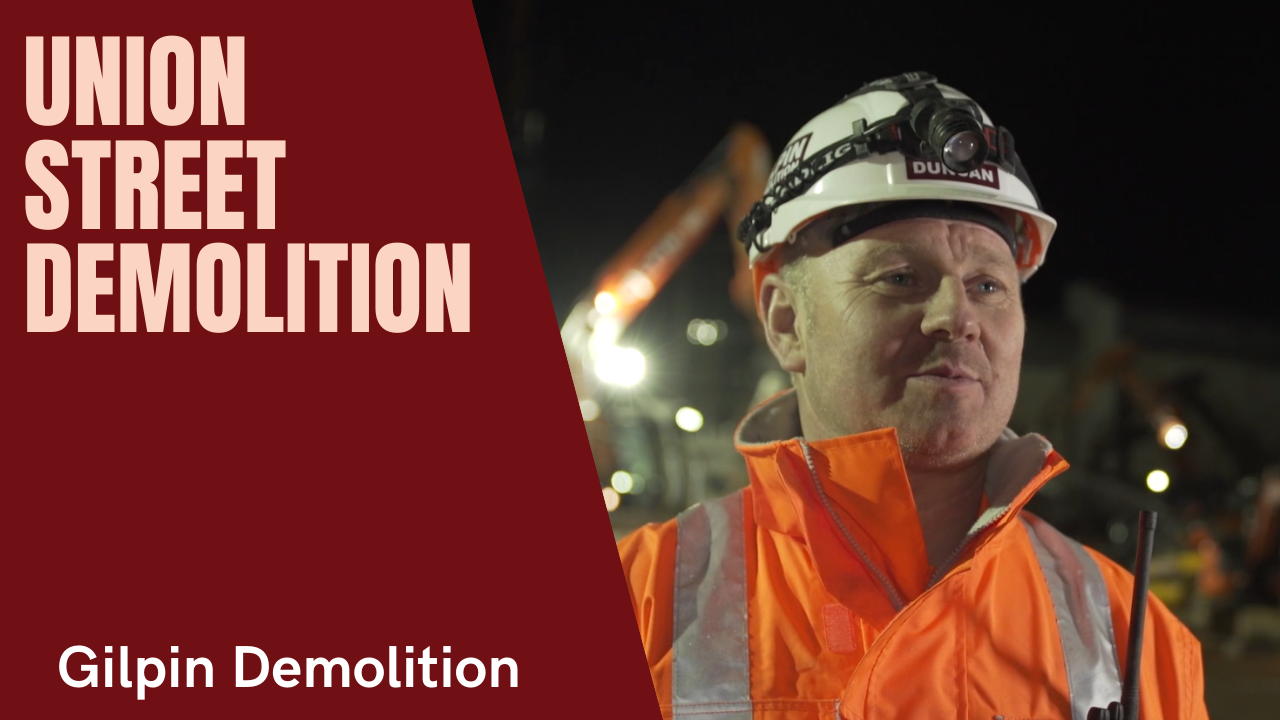 Gilpin Demolition Group – Union Street Bridge – Footbridge Demolition – Plymouth City Council
April 12, 2021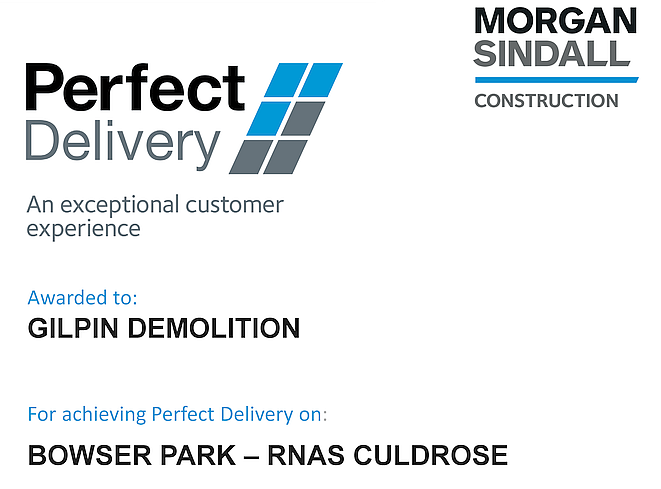 Bowser Park RNAS Culdrose – Perfect Delivery Award Certificate
May 4, 2021
Reading Railway Station demolition services
We're currently at the stage which is known as mega for the demolition works of Reading Station been on-site here at Reading since September 2011.
We've already removed the canopies to make way for the new station. Two weeks prior we removed the linkspan which came into the back of the footbridge.
Gilpin Demolition are here today to demolish span two, the intermediate span, and some of the canopies and buildings that are left on platforms eight to nine.